20 May

Amniotic Stem Cell Therapy for Diabetic and Peripheral Neuropathy

Amniotic Stem Cell Therapy for
Diabetic and Peripheral Neuropathy

By David Greene MD, MBA
Neuropathic Pain
Diabetic and Peripheral Neuropathy pain affect 6% of the population.
70% of diabetics suffer from neuropathy.
Pain is sharp, burning, lancinating, electric.
Not just pain, the decreased sensation affects walking ability.
Neuropathy Traditional 
Treatment Options
Opioids and NSAIDs
Oral and Topical
Questionable Benefit
Off label tricyclic antidepressants, anticonvulsants.
Neurontin, Lyrica
TENS unit
Only 30% achieve adequate relief with these methods.
Neuropathy Traditional 
Treatment Options
Spinal Cord Stimulator Implant
Revolutionary for relief and sensation return.
Over 80% pain relief.
85% improved sensation, 58% sensory deficits reversed completely.
Regenerative Medicine
The NEW paradigm, a nonoperative treatment that can actually repair damaged tissue. Provides pain relief and improved sensation.
Low risk, outpatient, effective – isn't that what medicine has been looking for?
Consider this:
20 years ago plastic surgery was 90% operative. Now it's 90% nonoperative!
Regenerative Options for
Diabetic and Peripheral Neuropathy
PRP Therapy
Blood draw, spun in centrifuge concentrates platelets/growth factors.
Bone Marrow
Adipose (fat)
The newest – Amniotic
Not really new
Used for decades
Amniotic Stem Cell Therapy
Remarkable addition to regenerative medicine.
Obtained from consenting donors after scheduled c-section.
FDA Regulated (CGTP)
AATB Certified
Cryogenically Frozen
No embryonic cells or fetal involvement
Amniotic Qualities
Immunologically Privileged
No Rejection Reaction
Growth Factors
Hyaluronic Acid
Stem Cells and Activators
Antimicrobial
NONsteroidal
Protocol
Amniotic stays on dry ice or in cryogenic freezer until ready to use.
Thaw for 10 minutes.
Usually 1-2 cc's per limb, ok to dilute 3:1 with sterile water/saline/lidocaine.
Procedure takes less than a half hour.

We know that mesenchymal stem cells in animals significantly reduce neuropathic pain.
A preliminary report on stem cell therapy for neuropathic pain in humans – J Pain Res 2014
10 pts, In this preliminary proof-of-concept study, the administration of a mixed population of adipose-derived cells, including MSCs, was shown to be able to attenuate orofacial neuropathic pain symptoms in a diverse range of patients considering variables of age and the established duration of the pain state.

Anti-Inflammatory Mesenchymal Stem Cells (MSC2) Attenuate Symptoms of Painful Diabetic Peripheral Neuropathy 2012 Stem Cells Transl Med.
Over 40% inflammatory and pain reduction in mice.
Related to their capacity to not only control pain as a symptom, but to modulate the neuroimmune component which plays a relevant role in neuropathic pain.

R3 partners with top providers nationwide to offer regenerative treatments for all types of musculoskeletal conditions – knee, hip, shoulder, ankle, elbow, wrist, etc.This includes back and neck conditions as well as neuropathy.

Visit us at R3StemCell.com and call us to find a treatment center at (844) GET-STEM.

The USA stem cell leader offers procedures in

7 Countries including:

*Outcomes will vary between individuals. No claims are being made with regenerative therapies. The FDA considers stem cell therapy experimental. See our

THERAPY COMMITMENT HERE

.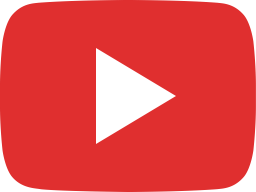 Kathleen Avoided Knee Surgery with Stem Cell Therapy (844) GET-STEM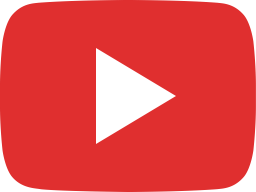 R3 Stem Cell Knee Pain Success Story in Dallas (844) GET-STEM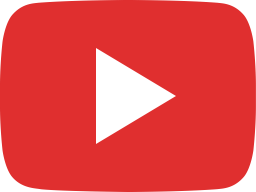 Super Bowl Champion Otis Wilson Undergoes Stem Cell Therapy


R3 STEM CELL MASTER CLASS
Learn everything you need to know about the ever expanding field of regenerative medicine in this 8 part series that includes over four hours of entertaining content!

R3 STEM CELL INTERNATIONAL
R3 Stem Cell International includes 45 clinics in 7 countries. These Centers of Excellence treat all types of conditions with safe, effective protocols by expert stem cell physicians.

FREE STEM CELL CONSULTATION
R3 Stem Cell offers a no cost consultation to see if you or a loved one is a candidate for regenerative cell therapies including cytokines, growth factors, exosomes, and stem cells.

The R3 Partnership Program offers providers an all-in-one regenerative practice program including marketing, consultations and booked procedures!

FREE WEBINAR: AVOID SURGERY WITH STEM CELL THERAPY
LOUISIANA
MARYLAND
MASSACHUSETTS
MICHIGAN
MINNESOTA
MISSISSIPPI
MISSOURI
NEBRASKA
NEW JERSEY
NEW YORK
NEW MEXICO
NEVADA
NORTH CAROLINA
OHIO
OKLAHOMA
OREGON
PENNSYLVANIA
RHODE ISLAND
SOUTH CAROLINA
SOUTH DAKOTA
TENNESSEE
The USA stem cell leader offers procedures in
7 Countries including: