REQUEST APPOINTMENT WITH R3 STEM CELL
Receive Free: Top 10 FAQs on AMNIOTIC AND UMBILICAL CORD THERAPIES
FIND A PROVIDER
CONSUMER GUIDE TO AMNIOTIC AND UMBILICAL CORD TISSUE THERAPY
In this Guide, R3 Stem Cell will debunk stem cell myths so consumers will be educated regarding their regenerative healthcare decisions.
R3 Stem Cell Master Class
Learn everything you need to know about the ever expanding field of regenerative medicine in this Eight Part Series that includes over Four hours of entertaining content!
R3 Stem Cell International
R3 STEM CELL INTERNATIONAL INCLUDES CLINICS IN MEXICO AND PAKISTAN. THESE CLINICS TREAT ALL TYPES OF CONDITIONS WITH SAFE, EFFECTIVE PROTOCOLS BY EXPERT STEM CELL PHYSICIANS. MILLIONS OF UMBILICAL CORD DERIVED STEM CELLS AND BILLIONS OF EXOSOMES FOR A FRACTION OF U.S. COST!
FREE Stem Cell Consultation
All R3 Centers offer a no cost consultation to see if you or a loved one is a candidate for regenerative cell therapies including cytokines, growth factors, exosomes, secretomes and stem cells. Contact R3 today!
Provider Partnership
The R3 Partnership Program offers providers an All-in-One Regenerative practice program including marketing, products and IRB Approved protocols and Research studies.
Note: Carousel will only load on frontend.
Our Regenerative Medicine Services
Wouldn't it be great if your body's repair mechanisms can be harnessed to repair tissue injuries without surgery, giving you the ability to do things that you want to do, like play with your kids again, go hiking, swimming, ride a bike, and be… Pain Free!
PROCEDURES
Regenerative Medicine therapies with growth factors cytokines, exosomes, stem cells and platelets that are nonsteroidal and outpatient.
REGENERATIVE MEDICINE
Cutting edge therapies with potential to harness the body's ability to repair and regenerate damaged tendons, ligaments & cartilage.
FAQ'S
We answer your most frequently asked questions about regenerative medicine therapies.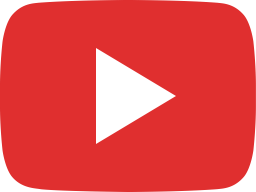 Kathleen Avoided Knee Surgery with Stem Cell Therapy (844) GET-STEM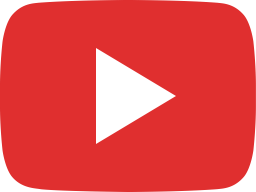 R3 Stem Cell Knee Pain Success Story in Dallas (844) GET-STEM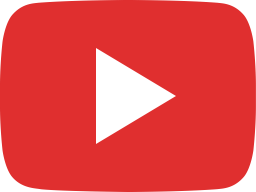 Super Bowl Champion Otis Wilson Undergoes Stem Cell Therapy

SEE MORE SUCCESS STORIES!
*Outcomes will vary between individuals. No claims are being made with regenerative therapies.
The FDA considers stem cell therapy experimental. See our THERAPY COMMITMENT HERE.
Amniotic and Umbilical
Cord Tissue Therapies
Our Centers change lives everyday. Patients frequently achieve relief from pain while getting back to desired activities such as walking farther, golfing, playing with the kids or grandkids, and participating in recreational activities.*
The most revolutionary regenerative medicine therapies now being offered include amniotic and umbilical cord tissue. These are FDA regulated materials and contain growth factors, hyaluronic acid, cytokines and stem cells. R3 Stem Cell's Centers of Excellence have performed over 11,000 regenerative procedures nationwide safely. The umbilical and amniotic tissue is obtained ethically and processed at FDA Certified labs that have a pristine safety record.
*Outcomes are not guaranteed and will vary between individuals.
READ MORE
Regenerative Therapies Offers Nonoperative Options to Grandparents, Executives, Athletes and Even Journey Lead Singer Arnel Pineda!*
*No patients were paid for their testimonials.
With a third of the US suffering from chronic pain, and over a milion each year undergoing joint replacements in the US, regenerative therapies have a large target audience. R3 Stem Cell has achieved Institutional Review Board (IRB) Approval for the investigation of regenerative therapies including orthopedic and autoimmune conditions. See the specifics on ClinicalTrials.gov HERE.
See Arnel's story by clicking on the video, he performed just hours after his procedure!
R3 Stem Cell has been named Top 10 Biotech Startups 2021 by Life Sciences Review. This continues a plethora of Awards that R3 has received over the past years.
People ask us frequently how we can offer such high cell counts at pricing so low. We don't sacrifice the quality of our biologics, we use our volume buying power to pass savings along to patients."
— CEO David Greene, MD, PhD, MBA
SCOTTSDALE, ARIZONA, UNITED STATES, July 29, 2021 /EINPresswire.com/ — R3 Stem Cell was recently named to Top 10 Biotech Startups 2021 by Life Sciences Review. This continues a plethora of Awards that R3 has been receiving over the past few years including best USA Regenerative Therapy Company, Most Innovative, Fastest Growing and more.
GET FULL RELEASE