08 Sep

Stem Cell Therapy for Plantar Fasciitis

There are many painful and persisting conditions today, and plantar fasciitis is one of them. As a result of this, people affected by plantar fasciitis are typically skeptical about how effective treatment options can be. However, there is a need for an effective treatment and management option, and that's where stem cell therapy comes in.

Read on to understand how stem cell therapy can effectively treat plantar fasciitis.
WHAT IS PLANTAR FASCIITIS?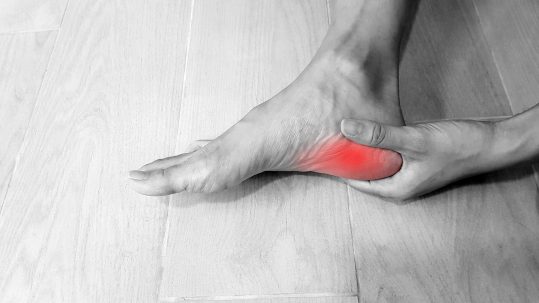 Plantar fasciitis is a condition caused by the inflammation of the plantar fascia, a band of connective tissues that connect other tissues of the sole of the foot. The plantar fascia connects the heel to the toes and arch of the foot. Typically, plantar fasciitis affects people who put heavy stress on their feet and stand for a long period, specifically athletes.
The plantar fascia absorbs shock and allows structures in the foot to slide smoothly and continuously over one another. However, continuous stress and tension on the arch of your foot can result in overstretching, tearing, and inflammation of the fascia.
CAUSES AND SYMPTOMS OF PLANTAR FASCIITIS
Plantar fasciitis can be painful and make it difficult to walk. The most common symptom is a pain in the heel or arch of the foot. Other symptoms may include swelling, redness, or bruising.
Plantar fasciitis is most often seen in middle-aged adults. It is also more common in women than men. This condition has several possible causes, including overuse, injury, or wearing shoes that do not support the foot properly. Obesity and diabetes are also risk factors for this condition.
TREATMENT OPTIONS FOR PLANTAR FASCIITIS
There are a number of different treatment options for plantar fasciitis. Some of these options include:
This is often the first line of treatment for plantar fasciitis. Resting the foot and applying ice to the affected area can help to reduce pain and inflammation.
There are a number of different stretching exercises that can be helpful in treating plantar fasciitis. These exercises can help to stretch the plantar fascia and the muscles and tendons around the foot and ankle.
Orthotic devices, such as arch supports or heel cups,  can help to improve the alignment of the foot and relieve pressure on the plantar fascia.
Non-steroidal anti-inflammatory drugs (NSAIDs), such as ibuprofen, can be helpful in reducing pain and inflammation associated with plantar fasciitis.
Corticosteroid injections
Corticosteroid injections can be helpful in reducing inflammation and pain. However, they should be used sparingly as they can cause side effects such as joint damage and tendon rupture.
In some cases, surgery may be necessary to release the plantar fascia or to remove a bone spur that is causing pressure on the plantar fascia. Surgery should be considered a last resort when all other treatment options have failed.
This is an excellent option for patients dealing with incessant plantar fasciitis. First, when compared to the risks associated with surgery, the stem cell therapy option is more effective and safer. Also, it's quicker than other procedures, so much so that within a few days or weeks, you'll begin to notice a difference in the pain levels.
A platelet-rich plasma therapy helps to reduce the symptoms of plantar fasciitis. It is done by first extracting some bone marrow from the pelvis bone. Afterward, a centrifuge is used to separate the stem cell composition of the bone marrow. Eventually, these cells are directly injected into the affected area.
If you are experiencing pain from plantar fasciitis, it is important to talk to your doctor about the best treatment option for you.
The USA stem cell leader offers procedures in
7 Countries including:
*Outcomes will vary between individuals. No claims are being made with regenerative therapies. The FDA considers stem cell therapy experimental. See our
THERAPY COMMITMENT HERE
.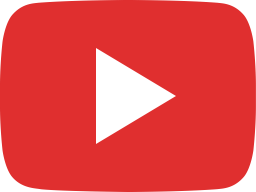 Kathleen Avoided Knee Surgery with Stem Cell Therapy (844) GET-STEM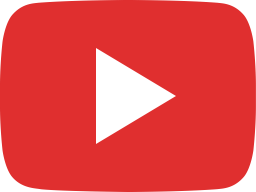 R3 Stem Cell Knee Pain Success Story in Dallas (844) GET-STEM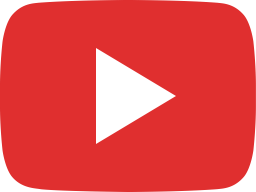 Super Bowl Champion Otis Wilson Undergoes Stem Cell Therapy


R3 STEM CELL MASTER CLASS
Learn everything you need to know about the ever expanding field of regenerative medicine in this 8 part series that includes over four hours of entertaining content!

R3 STEM CELL INTERNATIONAL
R3 Stem Cell International includes 45 clinics in 7 countries. These Centers of Excellence treat all types of conditions with safe, effective protocols by expert stem cell physicians.

FREE STEM CELL CONSULTATION
R3 Stem Cell offers a no cost consultation to see if you or a loved one is a candidate for regenerative cell therapies including cytokines, growth factors, exosomes, and stem cells.

The R3 Partnership Program offers providers an all-in-one regenerative practice program including marketing, consultations and booked procedures!

FREE WEBINAR: AVOID SURGERY WITH STEM CELL THERAPY
LOUISIANA
MARYLAND
MASSACHUSETTS
MICHIGAN
MINNESOTA
MISSISSIPPI
MISSOURI
NEBRASKA
NEW JERSEY
NEW YORK
NEW MEXICO
NEVADA
NORTH CAROLINA
OHIO
OKLAHOMA
OREGON
PENNSYLVANIA
RHODE ISLAND
SOUTH CAROLINA
SOUTH DAKOTA
TENNESSEE
The USA stem cell leader offers procedures in
7 Countries including: