30 Jan

Stem Cell Therapy for Trigeminal Neuralgia

One medical condition that affects older people, particularly women, is trigeminal neuralgia. This condition is a result of a long-term condition and the periods of remission often get shorter over time.

What exactly is Trigeminal Neuralgia, and what are the best treatment options available? Read on to get answers to these.
HOW TRIGEMINAL NEURALGIA HAPPENS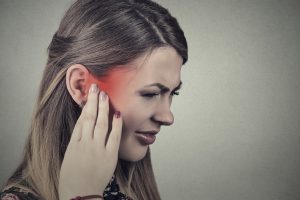 Trigeminal neuralgia is a condition that causes painful sensations on one side of the face. The pain is a result of a sensation that goes from your face to your brain.
In those moments when you're trying to touch your face or even move a part of your face, and you get a quick pain, there's a chance that it may result from trigeminal neuralgia.
When a blood vessel presses on the trigeminal nerve, it creates a potentially harmful situation for the nerve. As the heart continues to beat, the blood vessel will rub the nerve and eventually erode the membrane and irritate the nerve.
The result of this is that there's a feeling of sharp pain in an area of the face, and this occurs when the face is involved in different activities. Pain can occur in clusters for days, weeks, or months and even go as far as ceasing for several months to several years at a time.
The parts of the body that get affected most times include the temples, forehead, back of the neck, and back of the head.
You may trigger trigeminal neuralgia when you wash or touch your face, shave, eat,  brush your teeth,  drink, smile,  or wear makeup.
TREATMENT OPTIONS FOR TRIGEMINAL NEURALGIA
A number of treatments can offer some relief from the pain caused by trigeminal neuralgia.
Of course, regular painkillers like paracetamol may not be all that effective in treating trigeminal neuralgia, medical practitioners will typically prescribe other medicines like anticonvulsants. Although anticonvulsants are typically for treating epilepsy, they can also help in the control of your nerve pain because they can slow down the electrical impulses in the nerves.
However, they need to be taken regularly and can be stopped when taking them if the episodes of pain cease and you're in remission. 
For anyone that needs more than medicine to control their trigeminal neuralgia symptoms, specialists may suggest surgical and non-surgical options for such patients. There are a number of possible procedures that can be used to treat trigeminal neuralgia, so what really determines your choice will be the potential benefits and risks.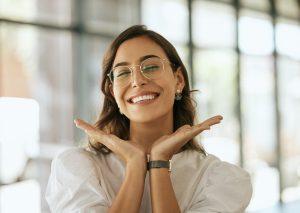 Stem cell therapy has recently been included in the treatment options for trigeminal neuralgia symptoms.
This treatment method is safe and generally uses stem cells taken from a patient's fat tissue. It is also a noninvasive way to treat trigeminal neuralgia for patients who want to avoid surgery.
R3 Stem Cell provides stem cell therapy in Phoenix, Arizona for different categories of conditions like trigeminal neuralgia. Contact us today for your first consultation.
The USA stem cell leader offers procedures in
7 Countries including:
*Outcomes will vary between individuals. No claims are being made with regenerative therapies. The FDA considers stem cell therapy experimental. See our THERAPY COMMITMENT HERE.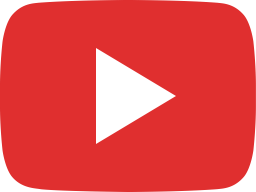 Kathleen Avoided Knee Surgery with Stem Cell Therapy (844) GET-STEM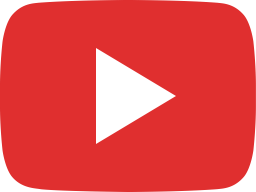 R3 Stem Cell Knee Pain Success Story in Dallas (844) GET-STEM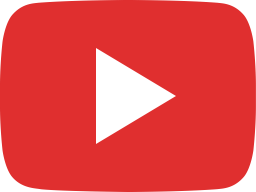 Super Bowl Champion Otis Wilson Undergoes Stem Cell Therapy


R3 STEM CELL MASTER CLASS
Learn everything you need to know about the ever expanding field of regenerative medicine in this 8 part series that includes over four hours of entertaining content!

R3 STEM CELL INTERNATIONAL
R3 Stem Cell International includes 45 clinics in 7 countries. These Centers of Excellence treat all types of conditions with safe, effective protocols by expert stem cell physicians.

FREE STEM CELL CONSULTATION
R3 Stem Cell offers a no cost consultation to see if you or a loved one is a candidate for regenerative cell therapies including cytokines, growth factors, exosomes, and stem cells.

The R3 Partnership Program offers providers an all-in-one regenerative practice program including marketing, consultations and booked procedures!

FREE WEBINAR: AVOID SURGERY WITH STEM CELL THERAPY
LOUISIANA
MARYLAND
MASSACHUSETTS
MICHIGAN
MINNESOTA
MISSISSIPPI
MISSOURI
NEBRASKA
NEW JERSEY
NEW YORK
NEW MEXICO
NEVADA
NORTH CAROLINA
OHIO
OKLAHOMA
OREGON
PENNSYLVANIA
RHODE ISLAND
SOUTH CAROLINA
SOUTH DAKOTA
TENNESSEE
The USA stem cell leader offers procedures in
7 Countries including: