02 Sep

How Stem Cell Therapy Can Help Manage Peripheral Neuropathy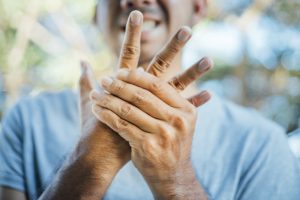 Peripheral neuropathy is a condition in which the nerves outside of the brain and spinal cord are damaged. There are many causes of peripheral neuropathy, including diabetes, chemotherapy, traumatic injuries, viral infections, and more.
Without any doubt, a nerve malfunction will lead to some evident symptoms, and those associated with peripheral neuropathy usually vary depending on the severity of the condition.
They may include pain, numbness, tingling, weakness, restricted movements of limbs, lack of coordination, loss of bladder control, sensitivity to heat, cramps, paralysis, and decreased reflexes. 
CATEGORIES OF PERIPHERAL NEUROPATHY
There are two categories of peripheral neuropathy: diabetic and nondiabetic.
TREATMENT AND MANAGEMENT OF PERIPHERAL NEUROPATHY
There are traditional medical measures that are used to treat patients that suffer from peripheral neuropathy. However, when medications are used, they can only help alleviate the pain and do not necessarily produce long-lasting effects.
With traditional treatment procedures, the weakness and numbness that come with peripheral neuropathy may be persistent.
However, to reduce the pain to the bare minimum, there has to be another form of treatment that'll be utilized.
STEM CELL THERAPY FOR PERIPHERAL NEUROPATHY MANAGEMENT
The possibilities of stem cell therapy are almost endless. Human stem cells are distinctive and can be derived from some tissues in the human body. Over the last few years, stem cells have proven to be an effective treatment option for different diseases that are prominent today.
Stem cell therapy is a new and promising treatment for peripheral neuropathy. It involves using stem cells to repair and regenerate damaged nerve tissue. This can help to reduce symptoms and improve quality of life.
There are a number of potential benefits of stem cell therapy for peripheral neuropathy, including reduced pain, improved sensation, and increased strength, and dexterity.
Most people who undergo stem cell therapy for peripheral neuropathy experience some relief from their symptoms afterward. However, it's important to keep in mind that the results of stem cell therapy can vary from individual to individual, and some people may experience more relief than others.
If you are considering stem cell therapy for peripheral neuropathy, it is important to find a qualified and experienced clinic. Make sure to do your research and ask questions about the treatment process, risks, and costs. You should also be prepared for what to expect during and after treatment. It is important to follow all instructions from your doctor or healthcare team to ensure the best possible outcome.
R3's Phoenix stem cell treatment centers have some of the best stem cell therapy peripheral neuropathy doctors in Phoenix, Az. Our team is compassionate, experienced, and ready to see you through the journey of using stem cells and other regenerative procedures to be finally free of painful and debilitating conditions.
The USA stem cell leader offers procedures in
7 Countries including:
*Outcomes will vary between individuals. No claims are being made with regenerative therapies. The FDA considers stem cell therapy experimental. See our
THERAPY COMMITMENT HERE
.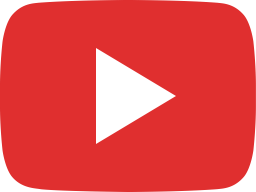 Kathleen Avoided Knee Surgery with Stem Cell Therapy (844) GET-STEM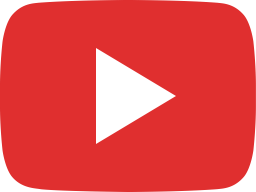 R3 Stem Cell Knee Pain Success Story in Dallas (844) GET-STEM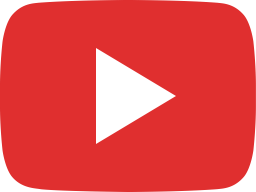 Super Bowl Champion Otis Wilson Undergoes Stem Cell Therapy


R3 STEM CELL MASTER CLASS
Learn everything you need to know about the ever expanding field of regenerative medicine in this 8 part series that includes over four hours of entertaining content!

R3 STEM CELL INTERNATIONAL
R3 Stem Cell International includes 45 clinics in 7 countries. These Centers of Excellence treat all types of conditions with safe, effective protocols by expert stem cell physicians.

FREE STEM CELL CONSULTATION
R3 Stem Cell offers a no cost consultation to see if you or a loved one is a candidate for regenerative cell therapies including cytokines, growth factors, exosomes, and stem cells.

The R3 Partnership Program offers providers an all-in-one regenerative practice program including marketing, consultations and booked procedures!

FREE WEBINAR: AVOID SURGERY WITH STEM CELL THERAPY
LOUISIANA
MARYLAND
MASSACHUSETTS
MICHIGAN
MINNESOTA
MISSISSIPPI
MISSOURI
NEBRASKA
NEW JERSEY
NEW YORK
NEW MEXICO
NEVADA
NORTH CAROLINA
OHIO
OKLAHOMA
OREGON
PENNSYLVANIA
RHODE ISLAND
SOUTH CAROLINA
SOUTH DAKOTA
TENNESSEE
The USA stem cell leader offers procedures in
7 Countries including: