19 Aug

R3 Stem Cell and Dr. David Greene featured on Cover of 10 Best Healthcare Companies of 2022

R3 Stem Cell and Founder Dr. David Greene have been featured in the Cover story for 10 Best Healthcare Companies to Watch in 2022 by Silicon Review Magazine. After a decade of providing first-rate regenerative therapies, R3 has become the global leader for patients desiring safe, effective procedures for over 50 different conditions. With 45 centers in six countries, over 20,000 regenerative therapies have been performed for many different conditions.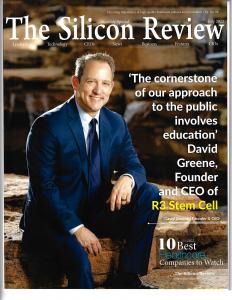 "I appreciate the honor, and my goal is to continue growing so we can help more patients improve their quality of lives! Our treatments are the most cost-effective in the world!"
— David Greene, MD, PhD, MBA
Because regenerative therapies include relatively new technology, it is important that patients receive accurate educational information to understand what the procedures can and cannot do.
According to R3 CEO Dr. David Greene, The cornerstone of our approach to the public involves education. We have published hundreds of videos, consumer guides, educational articles, and our Stem Cell Master Class."
R3's treatments are available in six countries, with biologics that are not only first-rate, safe, and include high stem cell counts, but the treatments are the most cost-effective worldwide.
The combination of quality, safety, and cost-effectiveness has propelled R3 Stem Cell to be the worldwide leader for patients desiring the best option for treatment. "Patients end up realizing that while regenerative therapies are not a cure, they are typically extremely beneficial.
But they will need to be repeated, so we have used our volume buying power to bring the cost of these procedures way down! That way, a repeat procedure is within reach of patients and their families."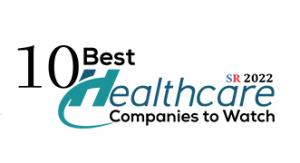 R3 Medical Training was created five years ago to offer CME accredited training courses on regenerative therapies for providers desiring an education in the new technology. 
The stem cell training course includes two days of didactic and hands-on training for providers to gain significant skill sets for incorporating into practice. In addition, R3 offers medical aesthetics training that incorporates PRP, exosomes, fillers, and neurotoxins as well.

As a Healthcare Company to Watch, R3 is at the forefront of regenerative medicine. Over the next year, R3 Medical Research is starting four clinical trials internationally. In addition, R3 will be opening in several new countries over the next year. Added Dr. Greene, "I appreciate the honor, and my goal is to continue growing so we can help more patients improve their quality of lives!"
The USA stem cell leader offers procedures in
7 Countries including:
*Outcomes will vary between individuals. No claims are being made with regenerative therapies. The FDA considers stem cell therapy experimental. See our
THERAPY COMMITMENT HERE
.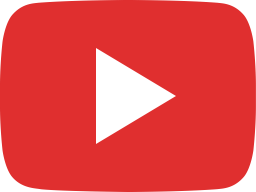 Kathleen Avoided Knee Surgery with Stem Cell Therapy (844) GET-STEM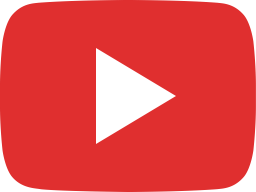 R3 Stem Cell Knee Pain Success Story in Dallas (844) GET-STEM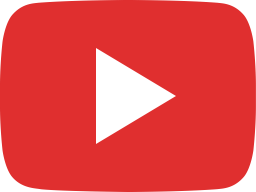 Super Bowl Champion Otis Wilson Undergoes Stem Cell Therapy


R3 STEM CELL MASTER CLASS
Learn everything you need to know about the ever expanding field of regenerative medicine in this 8 part series that includes over four hours of entertaining content!

R3 STEM CELL INTERNATIONAL
R3 Stem Cell International includes 45 clinics in 7 countries. These Centers of Excellence treat all types of conditions with safe, effective protocols by expert stem cell physicians.

FREE STEM CELL CONSULTATION
R3 Stem Cell offers a no cost consultation to see if you or a loved one is a candidate for regenerative cell therapies including cytokines, growth factors, exosomes, and stem cells.

The R3 Partnership Program offers providers an all-in-one regenerative practice program including marketing, consultations and booked procedures!

FREE WEBINAR: AVOID SURGERY WITH STEM CELL THERAPY
LOUISIANA
MARYLAND
MASSACHUSETTS
MICHIGAN
MINNESOTA
MISSISSIPPI
MISSOURI
NEBRASKA
NEW JERSEY
NEW YORK
NEW MEXICO
NEVADA
NORTH CAROLINA
OHIO
OKLAHOMA
OREGON
PENNSYLVANIA
RHODE ISLAND
SOUTH CAROLINA
SOUTH DAKOTA
TENNESSEE
The USA stem cell leader offers procedures in
7 Countries including: