Stem Cell Therapy is State-of-the-Art for Musculoskeletal Conditions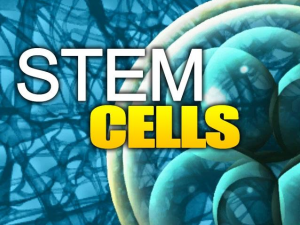 Stem cell therapy is now mainstream and has proven to be a useful and powerful tool for repairing and augmenting the healing of several musculoskeletal conditions. Health conditions associated with one's bones, joints and soft tissue may be extremely taxing. Most conditions treated with conventional treatments heal incompletely and slowly.  However, the paradigm has changed with regenerative medicine, as we're seeing complete healing that is possible and MUCH quicker than with conventional therapies.
When one single aspect of the musculoskeletal system is injured it may result in hampered mobility, chronic pain, and reduced quality of life. Many of the common treatments used for bone and joint injuries  involve a combination of medical management and surgical procedures.
We are on the leading edge of a new method of dealing with and solving musculoskeletal problems. The future is NOW.
Common Uses Currently
Typically the stem cells are injected into the area to be treated. The stem cells will work to repair and regenerate the damage.

Stem cells have been found to be effective in treating arthritis, ligament damage, tendonitis, cartilage defects, and bone injuries. There's also a lot of hope for the future use of stem cells for additional conditions, including spinal cord injuries, heart disease, diabetes mellitus, Parkinson's disease,  amyotrophic lateral sclerosis, and burn treatments.
Currently, MAPS Pain Centers offers three types of regenerative medicine therapy:
1. Amniotic Stem Cell Therapy – this fluid comes from an FDA regulated lab and contains growth factors, stem cells and hyaluronic acid. This treatment has been shown to be effective and ethical, and revolutionary in stem cell treatment.
Learn More
2. Bone Marrow Derived Stem Cell Therapy – this therapy involves a bone marrow harvest from the person's iliac crest (hip) and then processed in the same setting to concentrate the stem cells and growth factors. During the same procedure, the material is injected into the problem area.

Learn More
3. PRP Therapy – also called platelet rich plasma therapy, it has been shown to work very well for arthritis, tendonitis, sports injuries, overuse injuries. It starts with a simple blood draw and then spinning it for 15 minutes to concentrate and separate the platelets and growth factors. The procedure is effective and extremely low risk.

Learn More
The Power of Stem Cells
Stem cells are versatile as a veritable blank slate, having the possibility of differentiating into a broad range of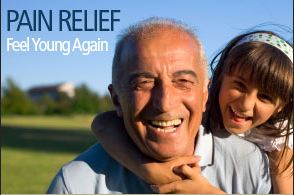 cell types. This makes them extremely adaptable, as they can adjust to help cartilage, muscles, tendons, ligaments, and bones heal. Also, they have been shown to reduce inflammation and enable healing, so that tissues repair and regenerate.

The treatment is low risk and minimally invasive, typically involving an injection in the area to be treated. For most the use of stem cells is definitely preferred to more invasive surgeries that involve long periods of rehabilitation and recuperation.
Are You a Candidate for Stem Cell Therapy?
If you have cartilage, muscle, tendon, joint, ligament, or bone injuries or damage, then you may be a great candidate for stem cell therapy. The Board Certified, Fellowship Trained pain doctors at Premier Pain & Spine will evaluate you and let you know if you are a candidate for stem cell therapy.
You will be in the best hands with the top stem cell doctors in Chicago at MAPS Pain Centers!
Save