Orthopaedic and Spine Center = World Renowned Expertise
For over a decade, Orthopaedic & Spine Center in Newport News, VA, has been offering Hampton Roads orthopedic and pain management expertise with Board Certified, Fellowship Trained providers. The Center includes a State-of-the-Art facility with a large waiting room, 32 treatment rooms, Physical Therapy Center, Open MRI, Pain Management Center and physicians who are dedicated to providing cutting edge treatments in a State-of-the-Art facility.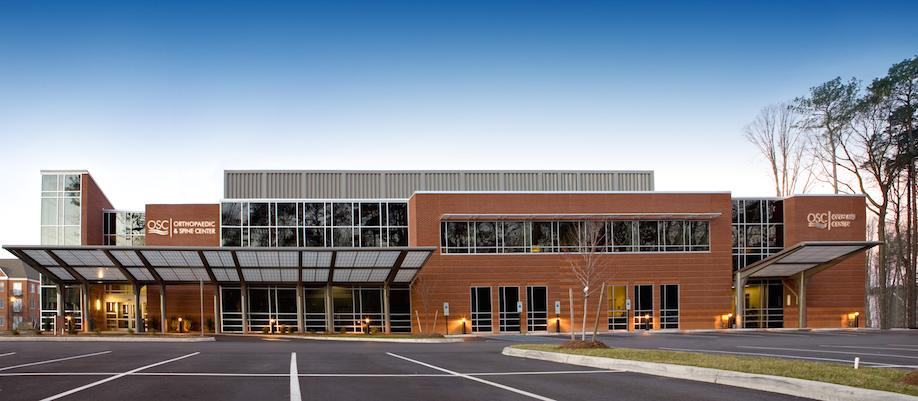 Mark W. McFarland, DO
Dr. Mark McFarland joined OSC in 2005. He is a Board-Certified and Fellowship-Trained Spine Specialist, offering minimally invasive treatment for patients.This includes not only for spinal arthritis and degeneration, but also procedures for extremity joints such as the hip, knee, shoulder, ankle, etc.
Dr. McFarland believes in Regenerative Medicine as the next frontier in cutting edge patient care. The stem cell and PRP therapy is offered to help repair and regenerate conditions to avoid the need for surgery
Education, Training, and Affiliations for Mark McFarland, DO

B.S., Physiology, Oklahoma State University, Stillwater, OK
Physician Assistant, University of Oklahoma College of Medicine, Stillwater, OK
D.O., Oklahoma State University College of Medicine, Stillwater, OK
Internship, Orthopaedics, Ohio University Doctors Hospital, Massillon, OH
Residency, Orthopaedic Surgery, Ohio University Doctors Hospital, Massillon, OH
Fellowship, Orthopaedic Spine Surgery, Florida Spine Institute, Clearwater, FL
Member, American Academy of Orthopaedic Surgeons
Member, American College of Osteopathic Surgeons
Member, Ohio Osteopathic Association
Raj N. Sureja, MD
Dr. Raj Sureja
is a Board Certified, Fellowship Trained Pain Management Doctor at OSC and has been named a Top Doc several times by Hampton Roads Magazine. He feels tremendous personal and professional satisfaction helping patients achieve pain reduction and increased ability to function and enjoy life.
Regenerative medicine with platelet rich plasma and stem cell therapy is an amazing option now available with Dr. Sureja.
Most current pain management treatments are great at relieving pain, but do not actually repair arthritis or damaged tissues. With the stem cell treatments now available, pain relief and tissue repair are now possible while avoiding injections of cortisone.
Education, Training, and Affiliations for Raj Sureja, MD

B.S., Biology/Pre-Med, James Madison University, Harrisonburg, VA
M.D., Medical College of Virginia, Richmond, VA
Internship, Internal medicine, Medical College of Virginia, Richmond, VA
Residency, Physical Medicine & Rehabilitation, Medical College of Virginia, Richmond, VA
Fellowship, Interventional Pain Management, Medical College of Virginia, Richmond, VA
Board Certified, Interventional Pain Medicine by the American Board of Medical Specialties
Diplomate, American Board of Physical Medicine and Rehabilitation
Member, American Society of Interventional Pain Physicians
Member, North American Spine Society
Member, American Academy of Physical Medicine and Rehabilitation
Member, American Medical Association
Member, International Spine Intervention Society