About R3 Stem Cell Centers in Houston metro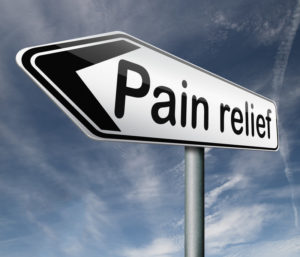 R3 Stem Cell offers regenerative therapies throughout the US that bring patients hope along with relief. Hope that potentially risky surgery can be avoided, and regeneration and repair of damaged tissue will occur.  The person may then be able to participate in desired activities like biking, swimming, gardening, hiking, football, golf, playing with your kids again and being… Pain Free!
R3 works with several Centers of Excellence in the Houston metro area that offer first rate regenerative therapies. These procedures are safe and help patients time and again achieve an improved quality of life.
This includes utilizing top notch regenerative medicine therapies such as amniotic and umbilical tissue stem cell therapies, exosomes  along with platelet rich plasma therapy. R3 Stem Cell Centers of Excellence  pride themselves on the diversity aspects of medicine utilizing both functional and integrated medical disciplines. 
Fixing Tissue Injury
Conventional pain treatments have been very good at reducing pain by masking discomfort in a "band aid" fashion with oral or injected medications like steroids, narcotics,  or NSAIDs. These therapies unfortunately do not fix the underlying problem.So how is the condition actually repaired, whether it's shoulder/knee/hip/ankle arthritis, back or neck pain, golfer's or tennis elbow, rotator cuff tendonitis or a ligament injury?
Regenerative Medicine has the potential to restore anatomy  with stem cells, growth factors and platelets to facilitate a healing response in one's own body.
Stem Cells are like a blank slate and may differentiate into any number of cell types for tissue regeneration. This is in large part dependent on the environment in which they are placed.
R3 Regenerative Therapy Doctors in Houston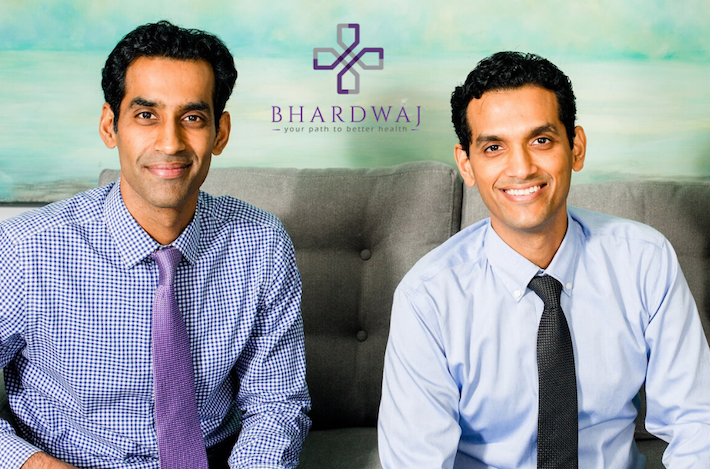 The R3 Stem Cell doctors at Bhardwaj Health include Manoj K. Bhardwaj M.D. along with Rishi R. Bhardwaj M.D. 
Dr Manoj Bhardwaj was born in Ontario, Canada. Most of his childhood was spent traveling and living in different cities and countries. Life eventually brought him to Houston, Texas in 2004 where he completed his residency training at Weil-Cornell Houston Methodist Hospital and Baylor College of Medicine. He is currently double board certified in Internal and Family medicine. 
Born in North York, Canada Dr. Rishi Bhardwaj spent many years in India where he gained entrance into one of the top ten medical schools. He was Chief resident at Baylor College of Medicine and a distinguished resident at Weil-Cornell Methodist where he completed his training. He is double board certified in Internal and Family Medicine.
Houston Stem Cell Procedures
Stem cell injection treatments include: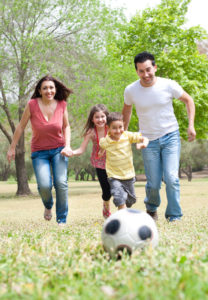 These are all minimally invasive, same day, low risk, outpatient procedures.

Initial studies are showing these stem cell therapies to offer substantial promise in healing injury while reducing pain. For example, most professional sports leagues have approved of PRP therapy along with the World Anti-Doping Association.

Pro athletes who have received regenerative medicine treatment include the likes of Rafael Nadal, Dwight Howard, Tiger Woods, Kobe Bryant, Bartolo Colon and many more.
The treatments are also producing exceptional outcomes for degenerative and rheumatoid arthritis, organ failure, neurodegenerative conditions, erectile dysfunction, sports injuries, neuropathy, Lyme disease and more.  All of the treatments are performed by highly experienced providers.
IFHW is now offering a free consultation to discuss regenerative therapies for arthritis, tendonitis, sports injuries, neurodegenerative conditions, organ failure and systemic conditions too!
Save
Save
Save
Save
Save
Save
Save
Save
Save
Save
Save